CareMin650™
CareMin650™ is a disruptive solution leveraging our innovative Lightex® technology to tackle the huge unmet clinical need of mucositis and dermatitis in cancer patients and reduce its societal, emotional and economic burden.
Improving the quality of life
Recent studies have highlighted photobiomodulation as an effective solution for the treatment of Mucositis & dermatitis.
However, the technology is usually expensive, complex and inaccurate, preventing its adoption.
With CareMin650™ we will overcome these drawbacks offering an easy photobiomodulation system for:
Oncology professionals, who are demanding new solutions for the supportive care of their patients.
Patients and their family, who are tired of facing a dreaded condition with limited pain relief and insufficient supportive care.
Health systems and health insurance companies who are ready to cover patients treatment with CareMin650™.
Benefits of CareMin650™
Comfortable & painless
Painless fast treatment sessions of about 10 - 15 minutes in total.
Safe, simple & accurate
A unique reduced device size and a simple and harmless delivery process easily controlled through its user friendly touch screen.
Cost
Effective
Prevent high curative costs with rapid and easy to deliver procedure.
Prevention & treatment in one
It can be used for the prevention and treatment of both mucositis and dermatitis. 650nm as international guidelines / 1-9 J/cm².
Lightex® technology
CareMin650™ light source is based on safe light-emitting diode (LED)-technology and incorporates a touch screen display that guarantees a simple process understanding for doctors and end-user.
NeoMedLight has already successfully implemented Lightex® technology for the treatment of neonatal jaundice with the introduction of BiliCocoon® on the market, a medical device emitting light in the absorption spectrum of bilirubin.
Studies & materials
View our published materials regarding phototherapy, research and our medical devices. Besides these studies, you can also access different training videos.
CareMin650™ is our system for an effective photobiomodulation delivery. Want to find out more?
Our device
The CareMin650™ system features the following components:
The Lightbox unit
Lightbox with ease of use touchscreen allows selection of dose and duration of session. In case of the use of oral pads, choice between one or two active pads can also be made.
Easy plug and play connection between lightbox and light pads.
Light pads
Choice can be made between Oral Pads and Derma Pads for specific case of oral mucositis or dermatitis. Oral Pads surface treatment is 50 cm² and Derma Pad surface treatment is 75 cm². Connector ensures light transmission between the lightbox and the light pad.
Disposable sleeves
Specific protection sleeves are to be used for both oral & derma pads.
These sleeves cover the light pads so it can be applied to the skin or the mucosa. This will improve comfort to patients and also ensure hygiene inter-patients.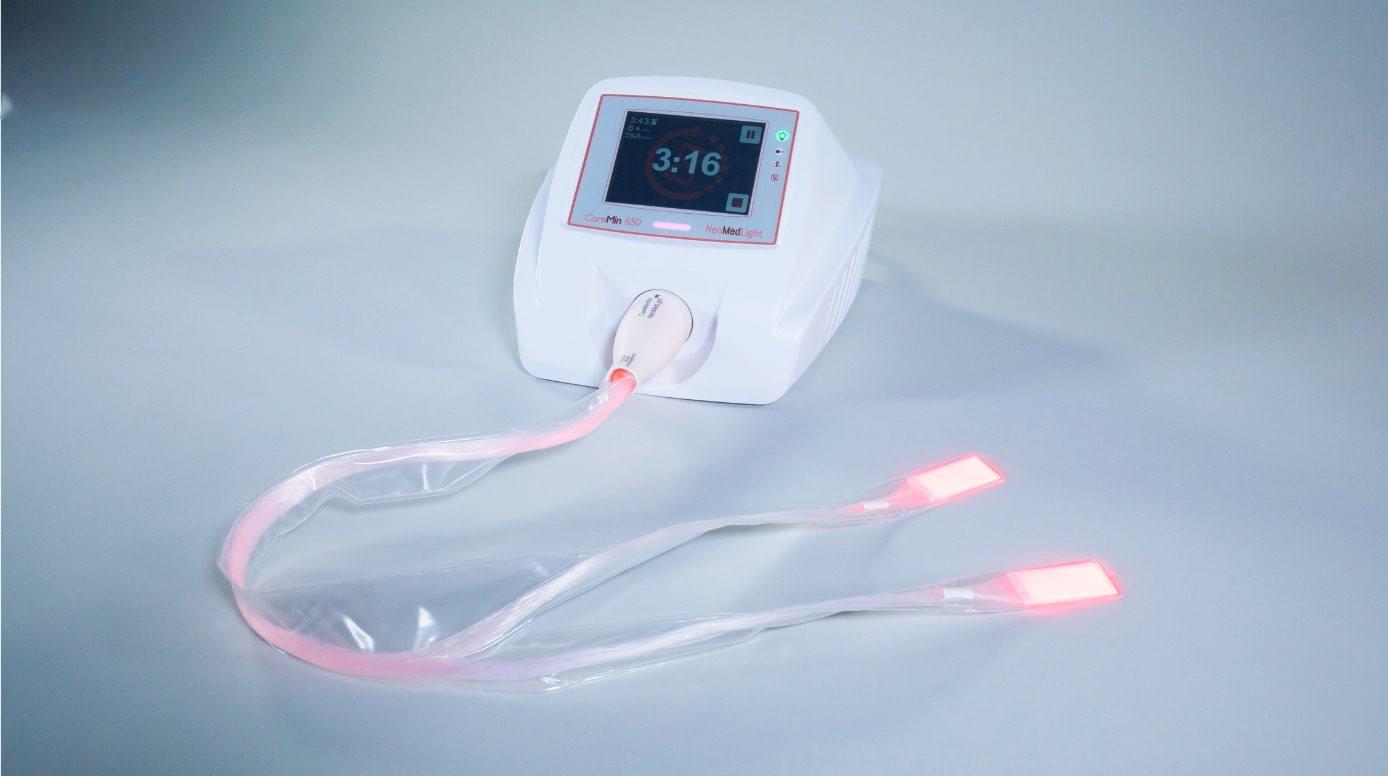 Oral pads
Lightbox unit connected to oral pads. Both side light emission for total treatment surface of 50 cm².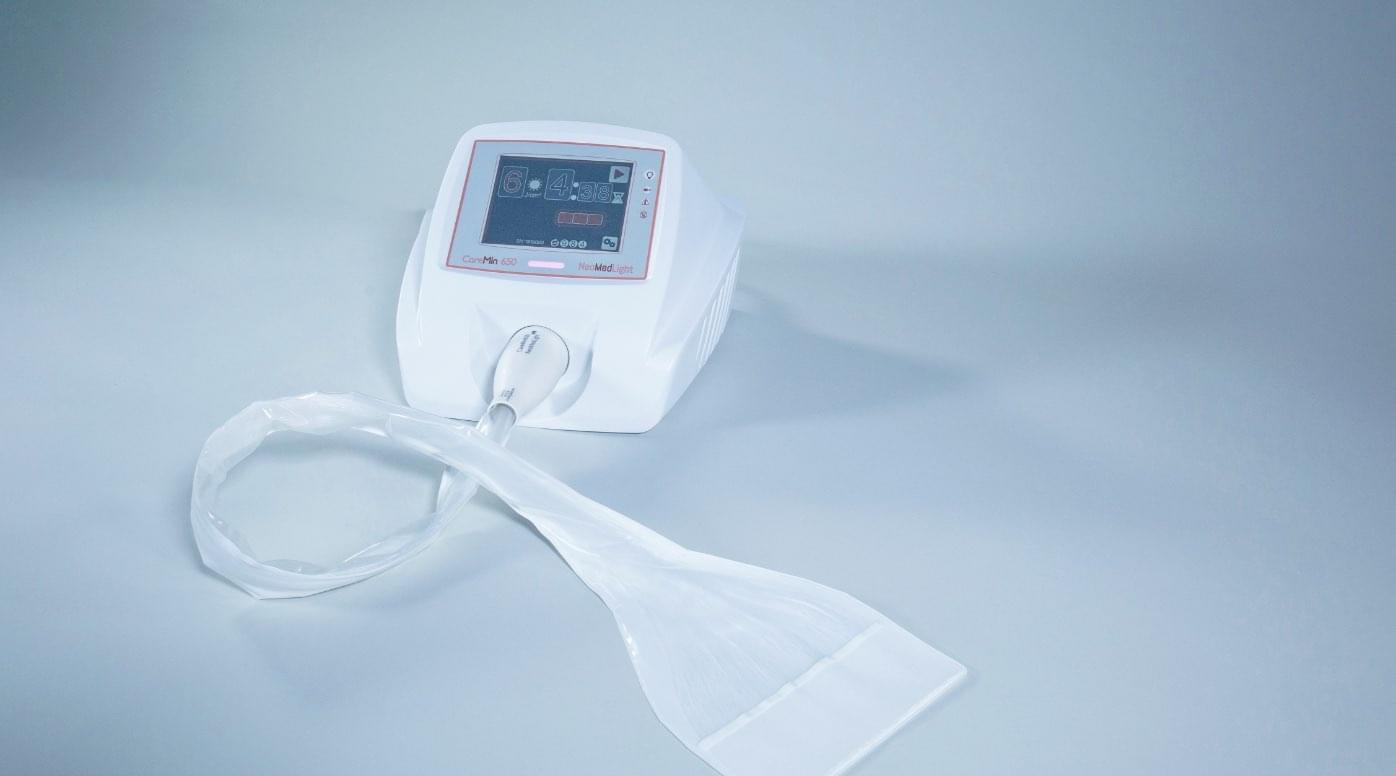 Derma pads
Lightbox unit connected to derma pad.
One side light emission for total treatment surface of 75 cm².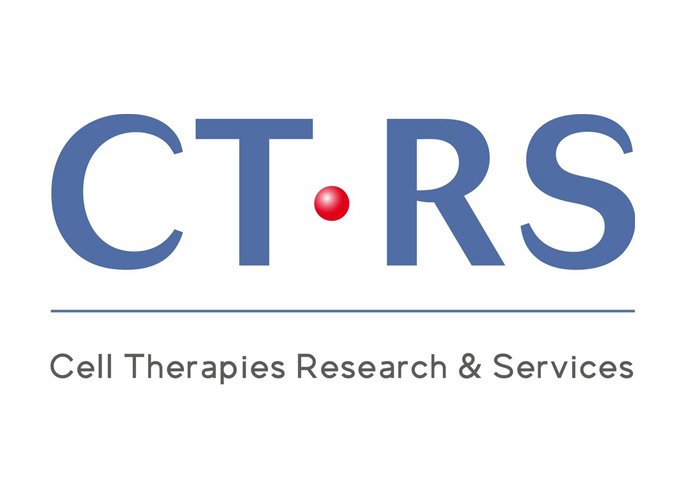 Laboratoires CTRS
63 rue de l'est - 92100 BOULOGNE BILLANCOURT, FRANCE